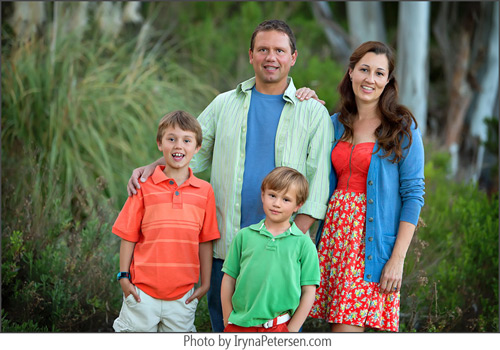 Hi!  I'm Andrea, owner of Artisan Photography. I'm the mother of two very rambunctious little boys and wife to a fantastic husband. We live in Carlsbad, California and I absolutely love being close to the ocean and how laid back life is here. I grew up in Rio de Janeiro and it feels like home here.

I love making paper lists just to get the satisfaction of crossing items out once they are done, it's not the same on my iPhone
I am a little OCD (ok maybe a little more than just a little).
Bike riding and rollerblading are two of my very favorite activities.
I like cooking specialty desserts, and yup, sometimes I do eat dessert before dinner!
When I am in the kitchen I listen to really loud music and if a song I like plays I will dance to it…
I am a little goofy.
I have always loved overcast days and if it rains I even do my happy dance.
My boys (husband included) are all very good at getting into trouble and even better at getting out of it by making me laugh.
While I speak two languages fluently and am proficient in a third, I always manage to mess up American slang. Every time!
I found the secret to getting your husband to cook all the time. Let him build a BBQ island.
I love having a full house and LOVE having friends over, if food is involved it's even better.